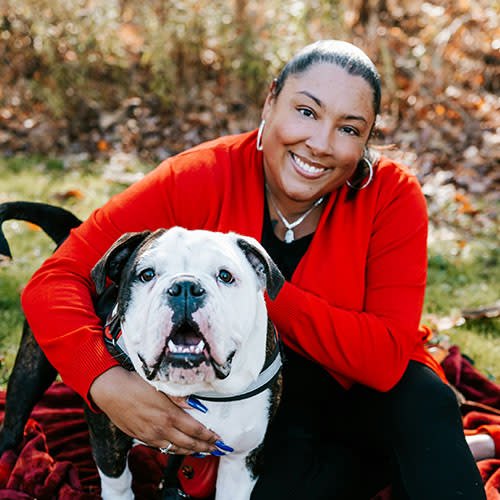 Kim
Kim began working at Mill Plain Veterinary Clinic in March of 2023. She comes with over 20 years of veterinary experience and has managed an Emergency and Specialty veterinary hospital as well as several Small Animal Practices. Her passion for animals and her love for people led her to join the Mill Plain Vet team.
Kim has had many pets throughout the years. From birds and hamsters to fish and dogs no creature has been off limits. She hopes to someday own chickens and goats but will have to convince her Old English Bulldog pupppy "Big Daddy Kane" first.
Kim lives with her husband, oldest of four daughters, grandson and pup. When she is not working she enjoys spending quality time with her family, and watching her grandson and pup grow up together.