Acupuncture for Healing & Recovery Support
Acupuncture may be defined as the stimulation of a specific point on the body with a specific method resulting in a healing response.
Veterinary acupuncture involves inserting tiny needles into an animal's body at precise points called meridians, where the blood vessels converge with the nerves.
The needles help guide vital energy along these meridians, supporting the nervous system and promoting circulation while enhancing the body's healing abilities.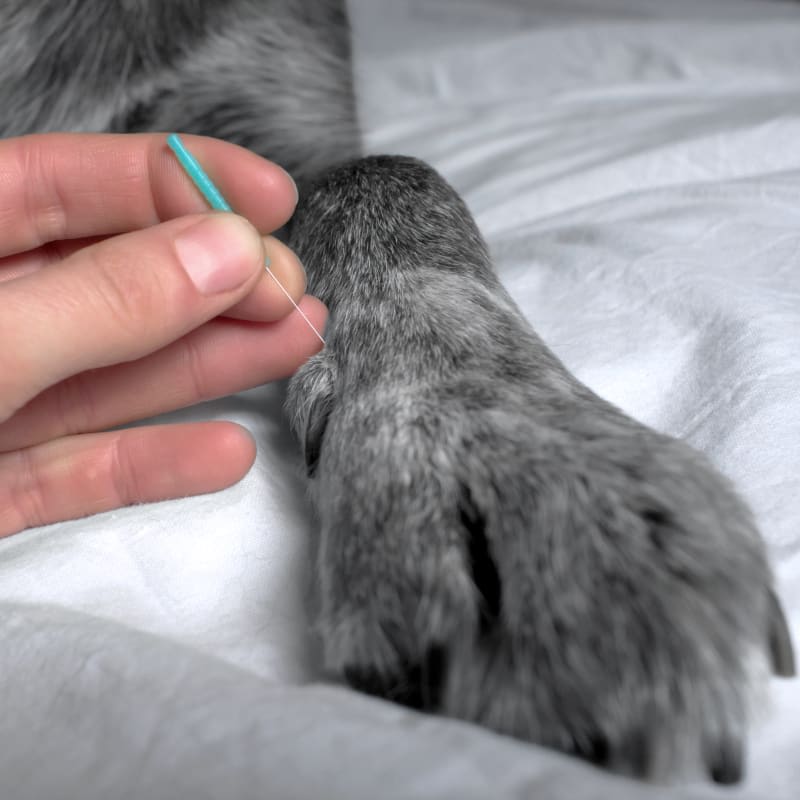 Herbal Medicine for Danbury Pets
Herbal medicine can also act as a support for acupuncture, or on occasion, in lieu of it. Herbs are frequently used in situations that have not responded to traditional veterinary practices. Massage and medical manipulation techniques can be taught to the owner to continue at home. This helps ease muscle tension, offering comfort and an energy boost to the patient. 
Common Acupuncture Uses
Veterinary acupuncture can be an effective treatment for pets with musculoskeletal problems such as muscle soreness, back pain, disc problems, osteoarthritis, and degenerative joint disease.
It is also helpful in treatment of neurological disorders, gastrointestinal disorders, and other chronic conditions such as kidney disease, geriatric weakness, asthma, performance enhancement and disease prevention:
The Benefits
This ancient form of medicine is believed to improve blood flow, boosting oxygenation in tissues which can help to speed healing, reduce inflammation, relieve pain and relax tense muscles.
We feel that best results are obtained by using acupuncture as a supplement to medical therapy or herbal therapies to help restore your pet's health and vitality.  Acupuncture for pets provides a number of benefits, including:
Pets in poor health benefit from the lack of systemic side effects
Lowers the amount of waste products produced
Helps relax muscles and relieve pain
Improves metabolic waste removal from the body 
Promotes an increased blood flow to boost oxygen in tissues