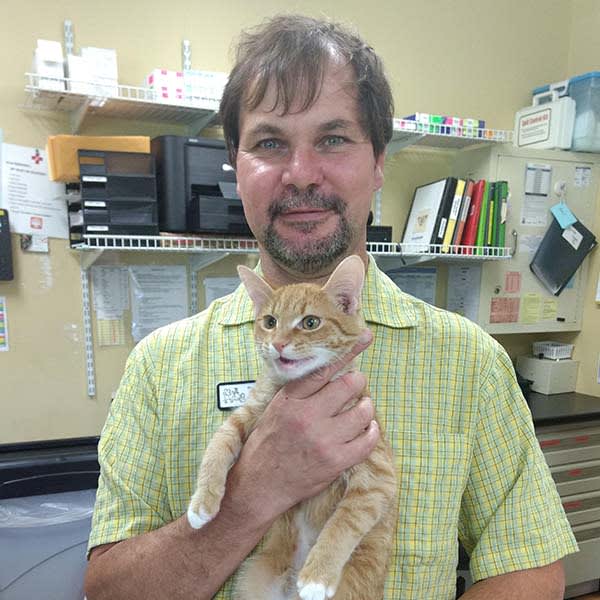 Dr. Chris Elson, DVM, CVA, CVMMP
Dr. Elson, DVM, CVA, and CVMMP moved to Connecticut from upstate New York. He lives with ten dogs, thirteen cats, and one wife. He and his wife used to breed Bengal cats because they love their energy and personality. Dr. Chris is now addicted to dog agility, so he spends his Sunday's training and going to agility trials. He is a past recipient of the Veterinarian of the Year Award by the New York State Wildlife Rehabilitation Council.
Dr. Chris has advanced training in acupuncture, chiropractic adjustments, massage, and physical rehabilitation. His involvement with breeding and canine sports has led him to pursue advanced ultrasound training. If you have any cute cat pictures or dog performance videos, he'd love to see them!