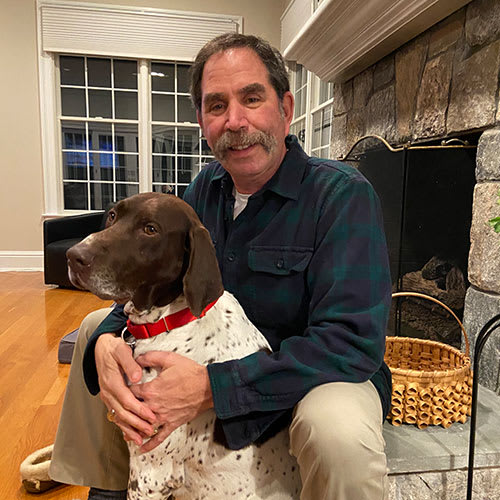 Dr. Mark Gold, DVM, MSS, DACLAM
Dr. Mark Gold was born and raised in New York. He attended Colorado State University where he completed a Bachelor Degree and Doctorate in Veterinary Medicine. Dr. Gold later completed a four year post-doctoral training program and is board certified as a Laboratory Animal Veterinarian (Diplomate American College of Laboratory Animal Medicine). He also earned a Masters Degree in Strategic Studies from the US Army War College. 
Upon graduation from veterinary school, Dr. Gold served for 25 years in the US Army retiring with the rank of Colonel. He later worked in research and clinical settings before joining the practice. 
Dr. Gold is married and has two adult children who live in MD and VA. He and his wife adopt rescue German Shorthaired Pointers and are in the process of refilling the nest. In his spare time, Dr. Gold is and active member of the American Legion, rides a bicycle, and scuba dives.