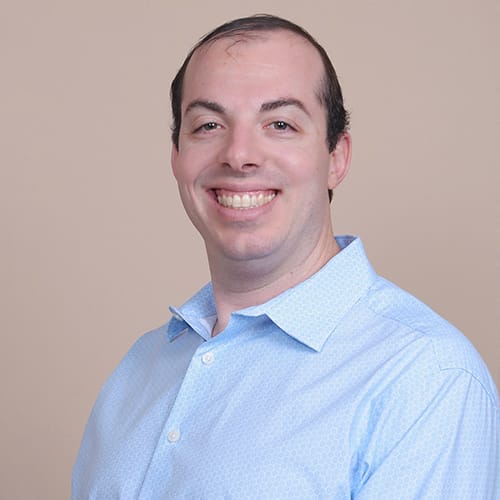 Dr. Jason Alpert, DVM
Dr. Jason Alpert was motivated to become a veterinarian because of the loss of his childhood dog to cancer. While pursuing his undergraduate degree at the University of Florida, he learned about dermatology from the accomplished, Dr. Rosanna Marsella. He then went on to study at North Carolina State University, under many of the leading experts in the veterinary profession, where he graduated with a degree of Doctor of Veterinary Medicine in 2013.
Since graduating, his career has been on general practice for dogs and cats. He has become very proficient at managing a diverse array of cases, with a particular interest in endocrine, kidney, and liver diseases, as well as arthritis.
Dr. Jason is honored to step into the Medical Director position at Mill Plain Veterinary Clinic, where he aspires to ensure quality veterinary care for the benefit of the pets and pet owners of Danbury and the surrounding areas. When he is not at work, he enjoys spending time with his family and going to the gym.