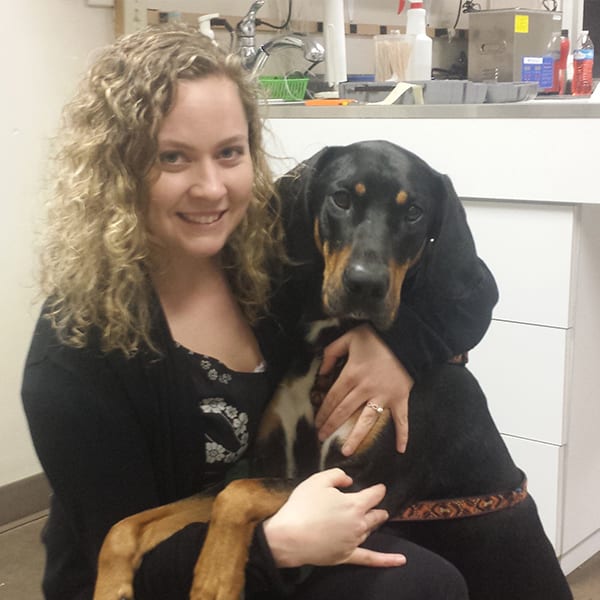 Dr. Sarah Romano D.V.M
Dr. Sarah Romano is originally from Virginia and received her Bachelor of Science from Virginia Tech in 2010. She then completed her Doctor of Veterinary Medicine from Virginia-Maryland Regional College of Veterinary Medicine in 2014. After graduation, she began her career in a primarily large animal practice in Virginia and volunteered at the local horse rescue in her spare time. 

Her growing passion for small animal medicine inspired her to transition to exclusively small animal practice in 2016. She now lives in Bethel, CT with her husband and three rescue dogs: Bella, Delilah, and Chief. Her professional interests include internal medicine and animal behavior. She is also a USDA accredited veterinarian.